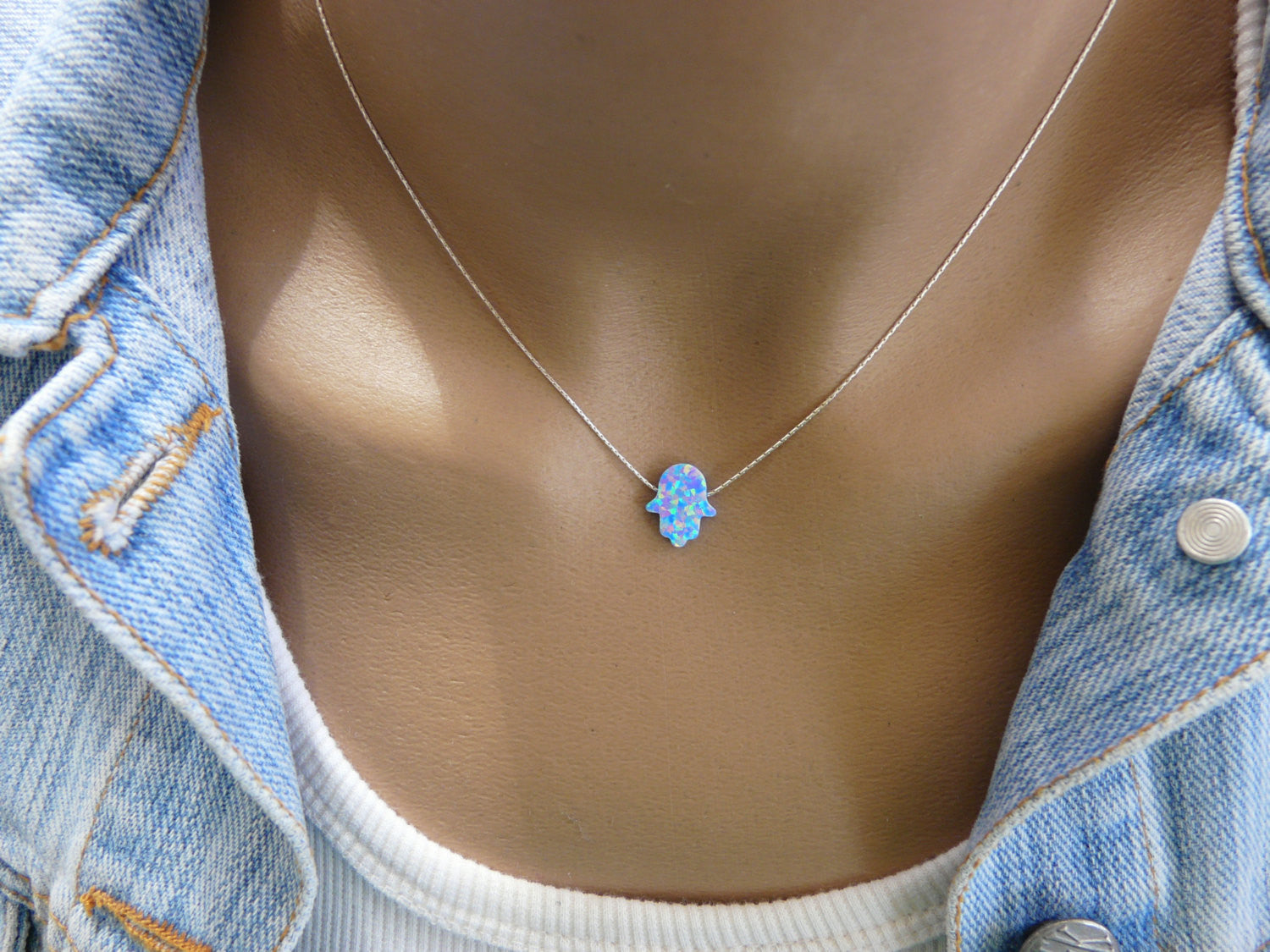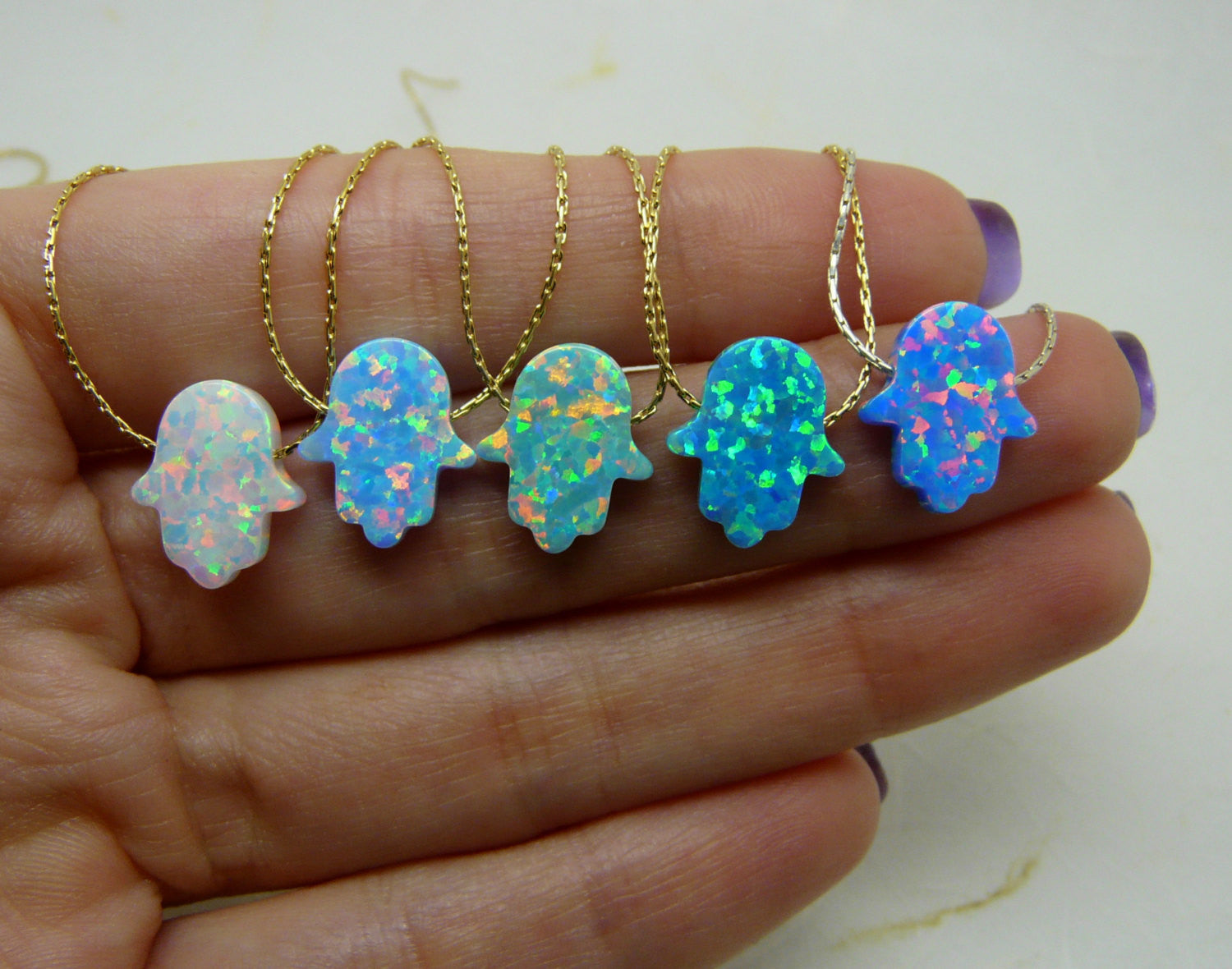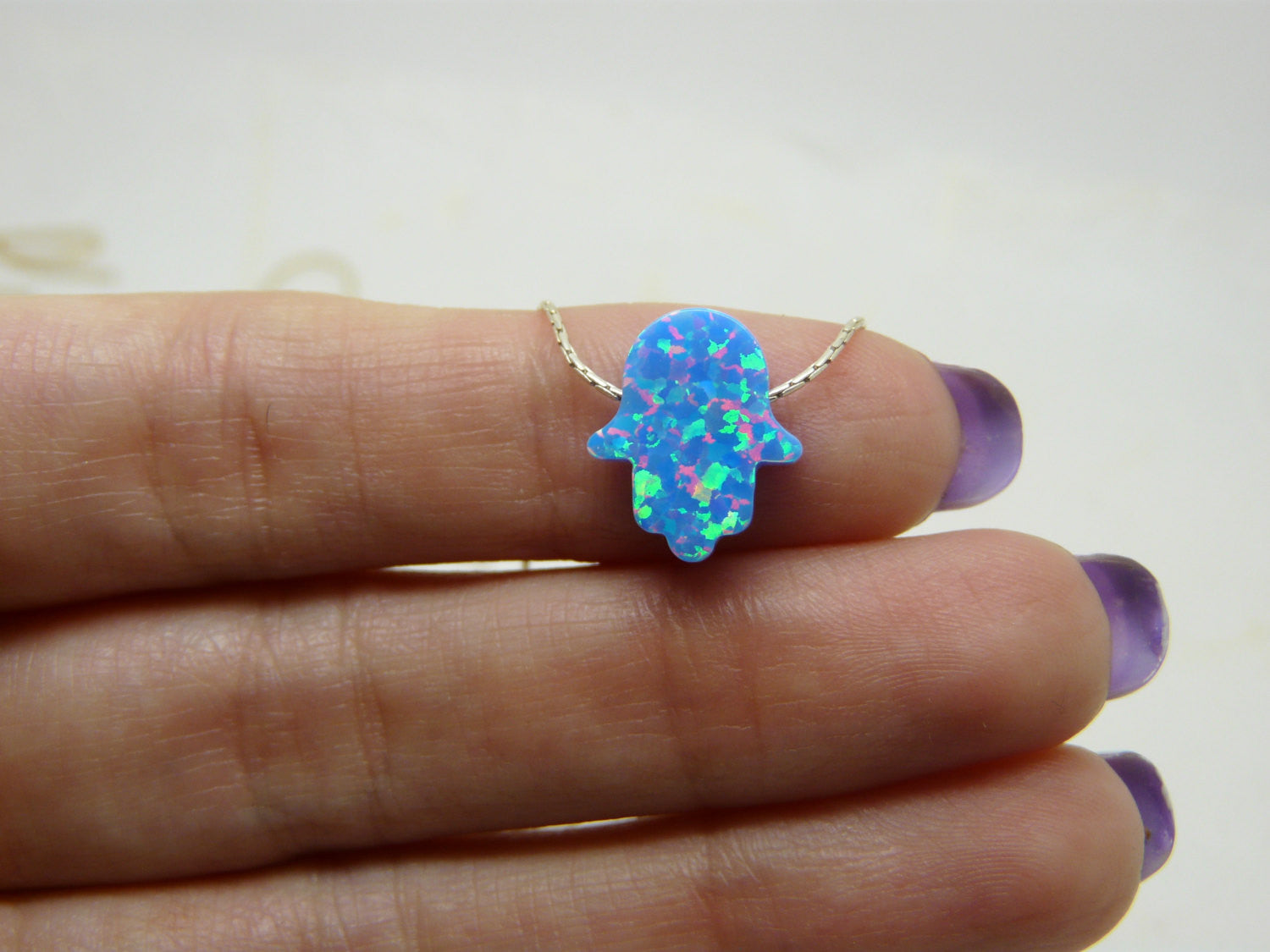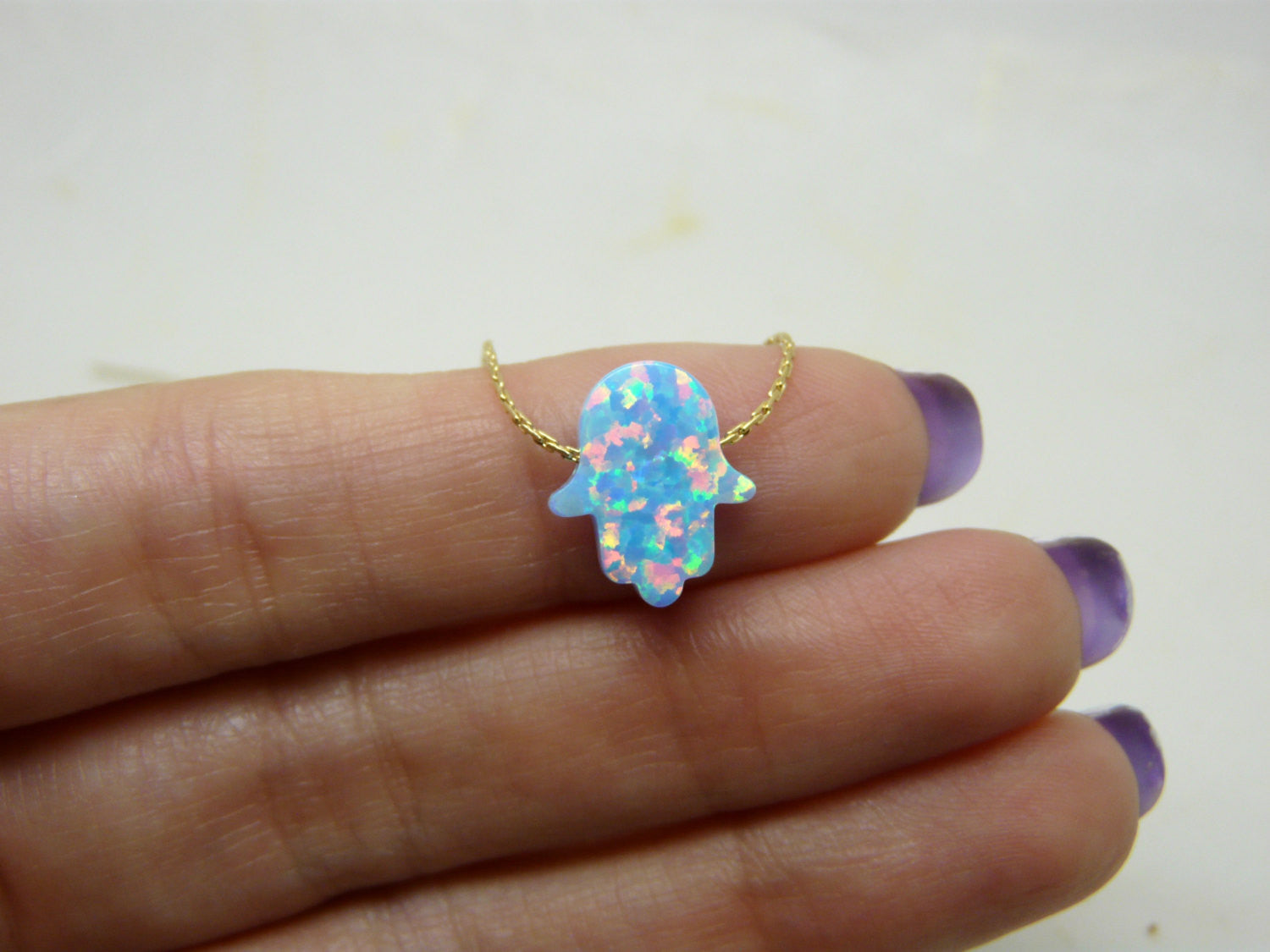 Hand necklace Opal Hamsa
This gorgeous necklace made with high quality Opal Hamsa charm and a delicate gold filled or sterling silver chain.
Perfect for everyday wear and layering, this necklace will add a hint of elegance to any outfit.
Hamsa is a sign of protection that also represents blessings, power, and strength, and is seen as potent in deflecting the evil eye.
Necklace features:
- Opal Hamsa measures 13mm
- All components are 100% gold filled or Sterling silver
- Shown at 16" on the model
Gold filled is an actual layer of gold-pressure bonded to another metal. Gold filled is not to be confused with gold plating as filled literally has 100% more gold than gold plating. Gold filled is much more valuable and tarnish resistant. It does not flake off, rub off or turn colors. As a matter of fact, anyone who can wear gold can wear gold filled without worries of any allergic reaction to the jewelry. Gold filled jewelry is an economical alternative to solid gold!
Comes beautifully wrapped and ready for gift giving!
Thank you so much for looking ♥