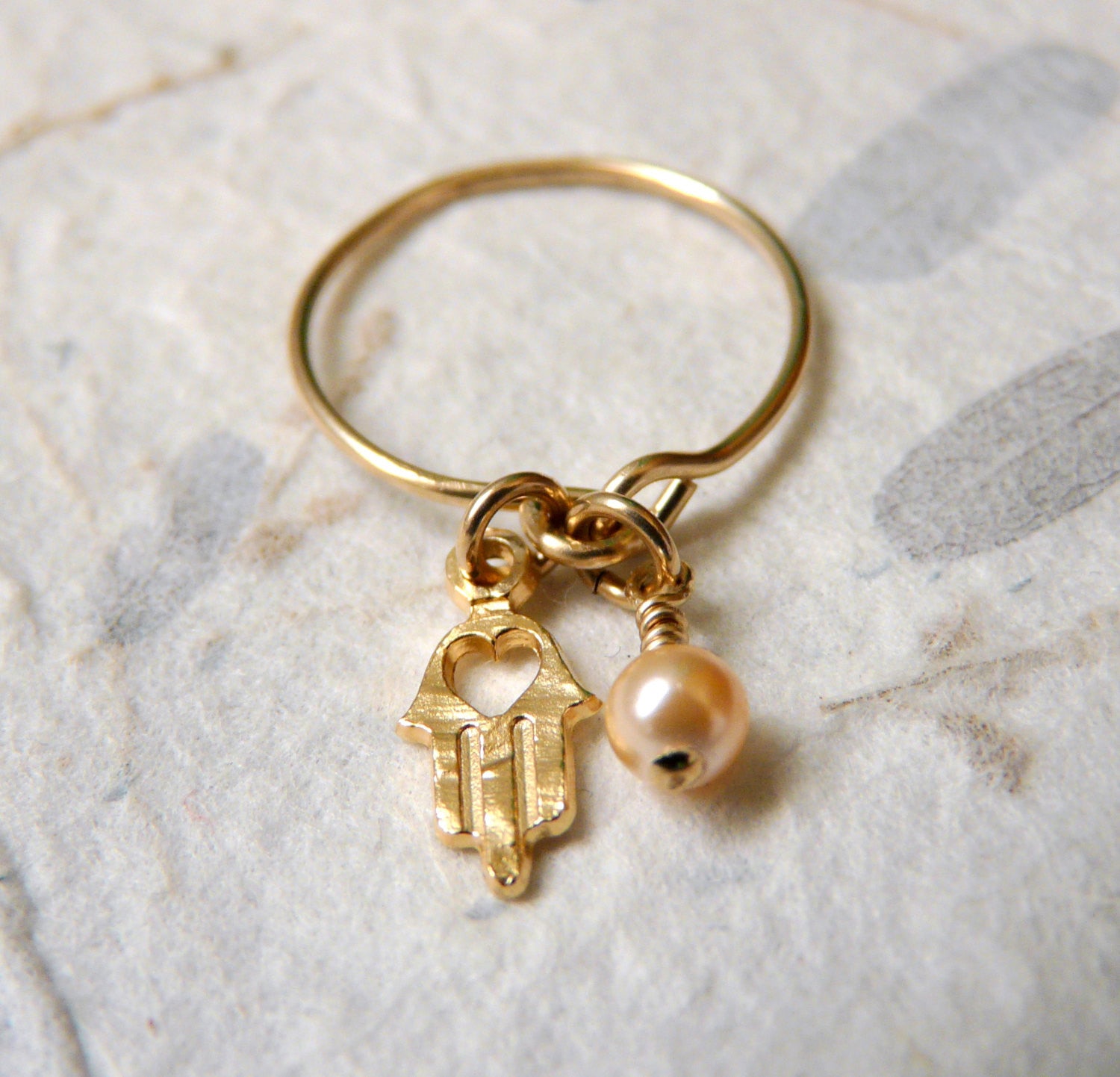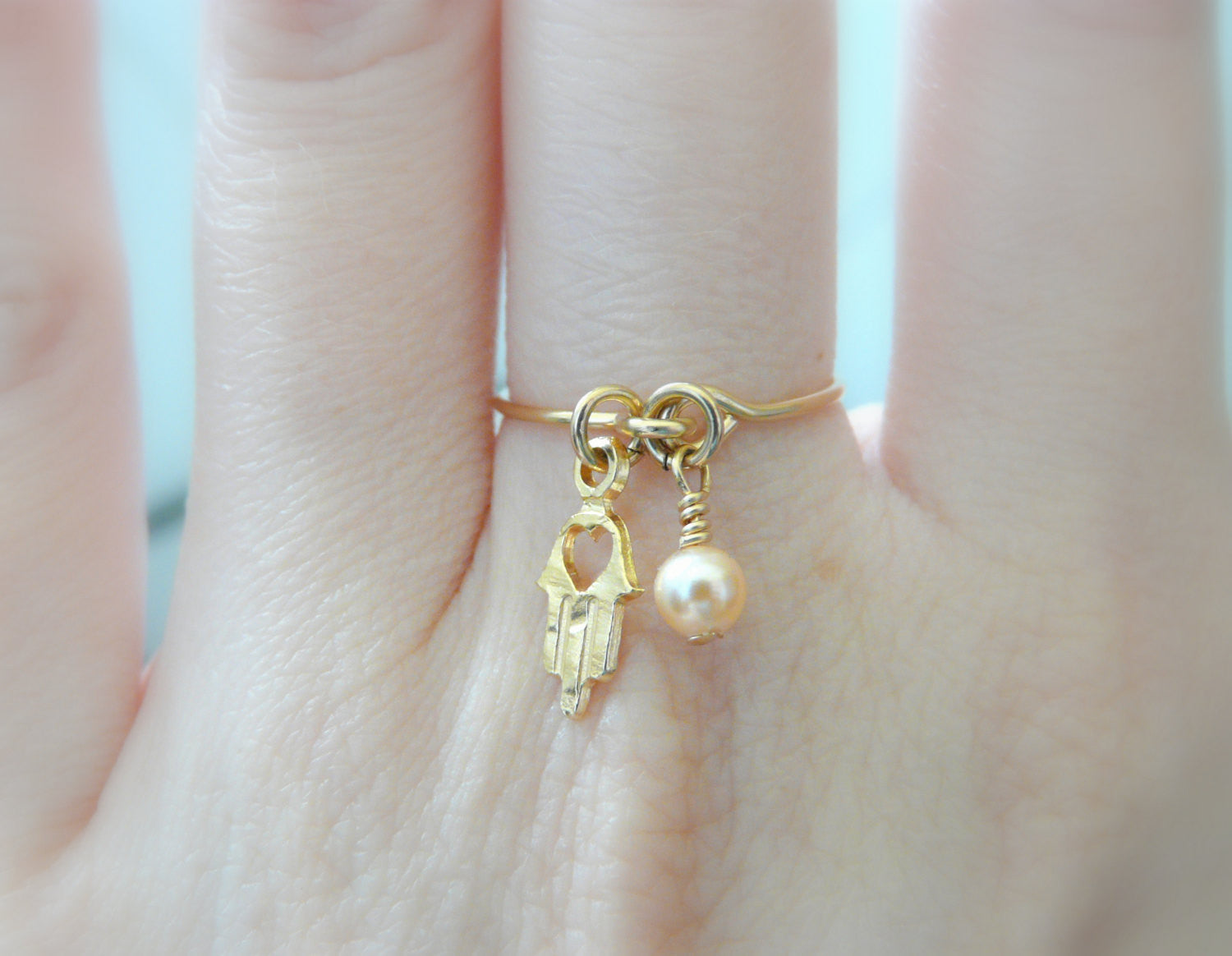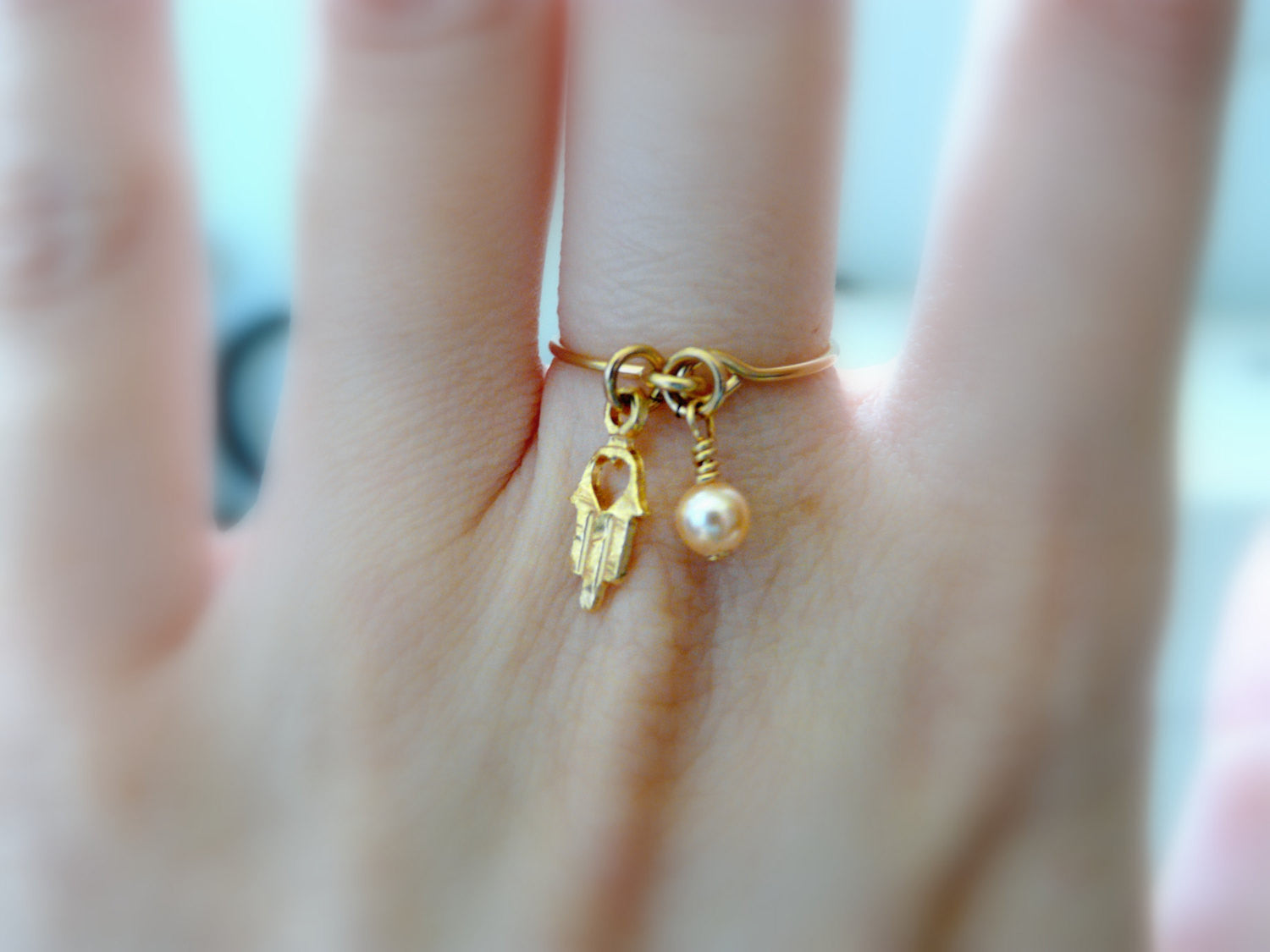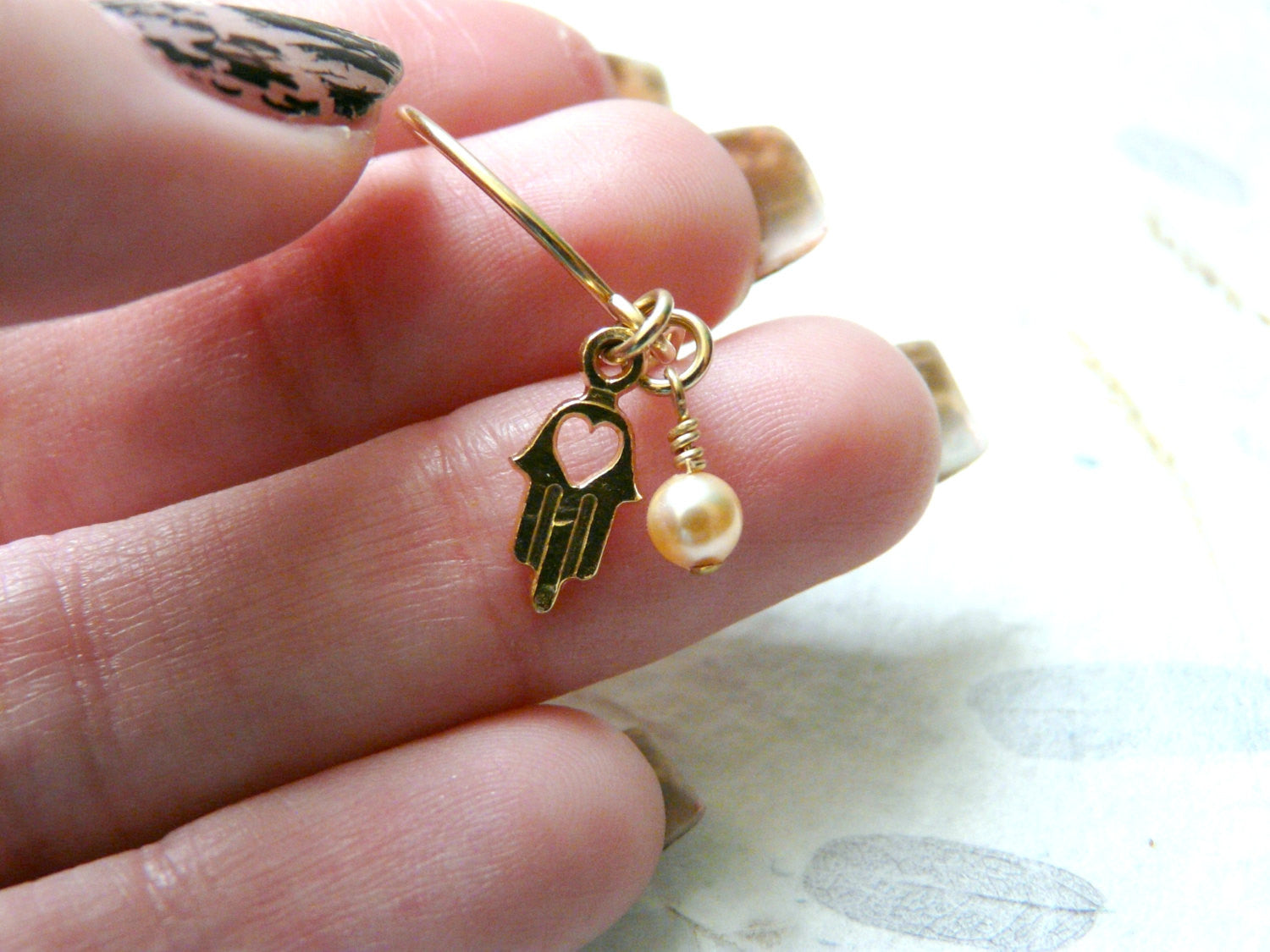 Hamsa Charm ring
Beautiful handcrafted dainty ring made with 14k Gold Filled / Sterling silver wire, combined with a small gold filled Hamsa charm and a tiny pearl.
Hamsa is a sign of protection that also represents blessings, power, and strength, and is seen as potent in deflecting the evil eye.
All sizes available, please select one from the drop down list.